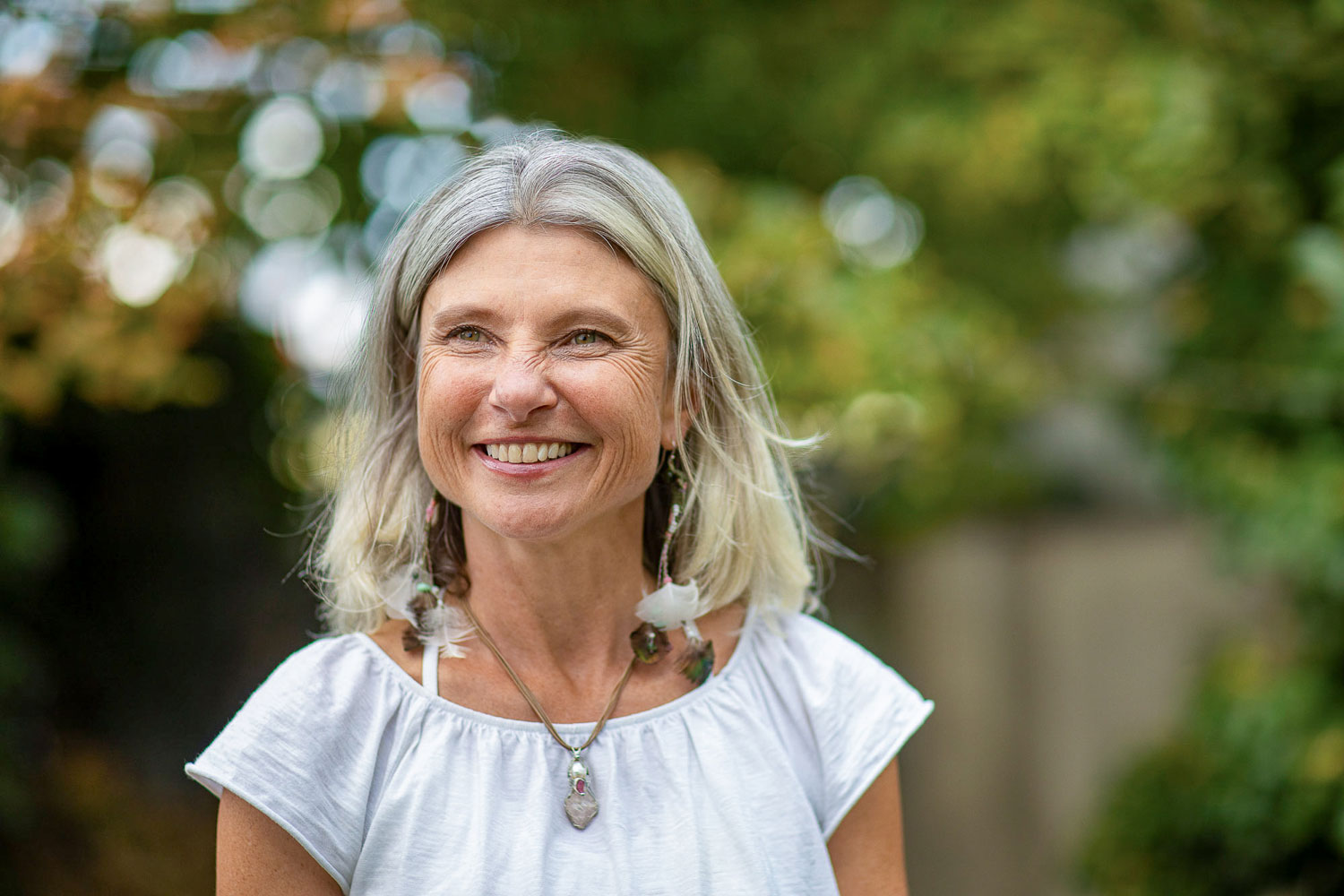 Many years ago I tried my first yoga class purely out of curiosity. From that day onward, I was hooked. Yoga has accompanied me through multiple postings in Asia, the Middle East, and Europe, and it carried me through two pregnancies while curing my back problems. At the same time, it brought many lovely human beings into my life.

Through asanas, I discovered the more subtle aspects of yoga – humbleness, empathy, concentration, and breathwork. I don't like being put into any yoga style box, but if I had to choose the style closest to my heart, it would be Flow for its elegance and variety. I also work with therapeutic aspects of asanas, chakra system, and TCM system of meridians, especially in Yin classes.

Even after years of teaching, every class is still a celebration of life for me. My focus is to combine the individual needs of clients with the specific dynamics of the group. Sharing time and space with others makes it even more special.

Besides yoga, I love my family, traveling, taking photos, trees, living water in all forms, food made with love, books, and Greece.

14 Days of Self Love - Day 9 - Open Your Heart with Sharka
My short practice concentrates on centering the mind inwards, being one with the breath and listening to one's heart ❤️ - - - - - - - - - - - - - - - - - - - Stay connected with us! IG: @asana_etc
Flow through your chakras with Sarka
After a short pranayama practice, this gentle flow brings the focus to all main (Maha) chakras, all energy circles of the subtle body. Take this opportunity to go inwards and experience your body and mind in a different manner. - - - - - - - - - - - - - - - - - - - - Stay connected with us! IG: @asana_etc