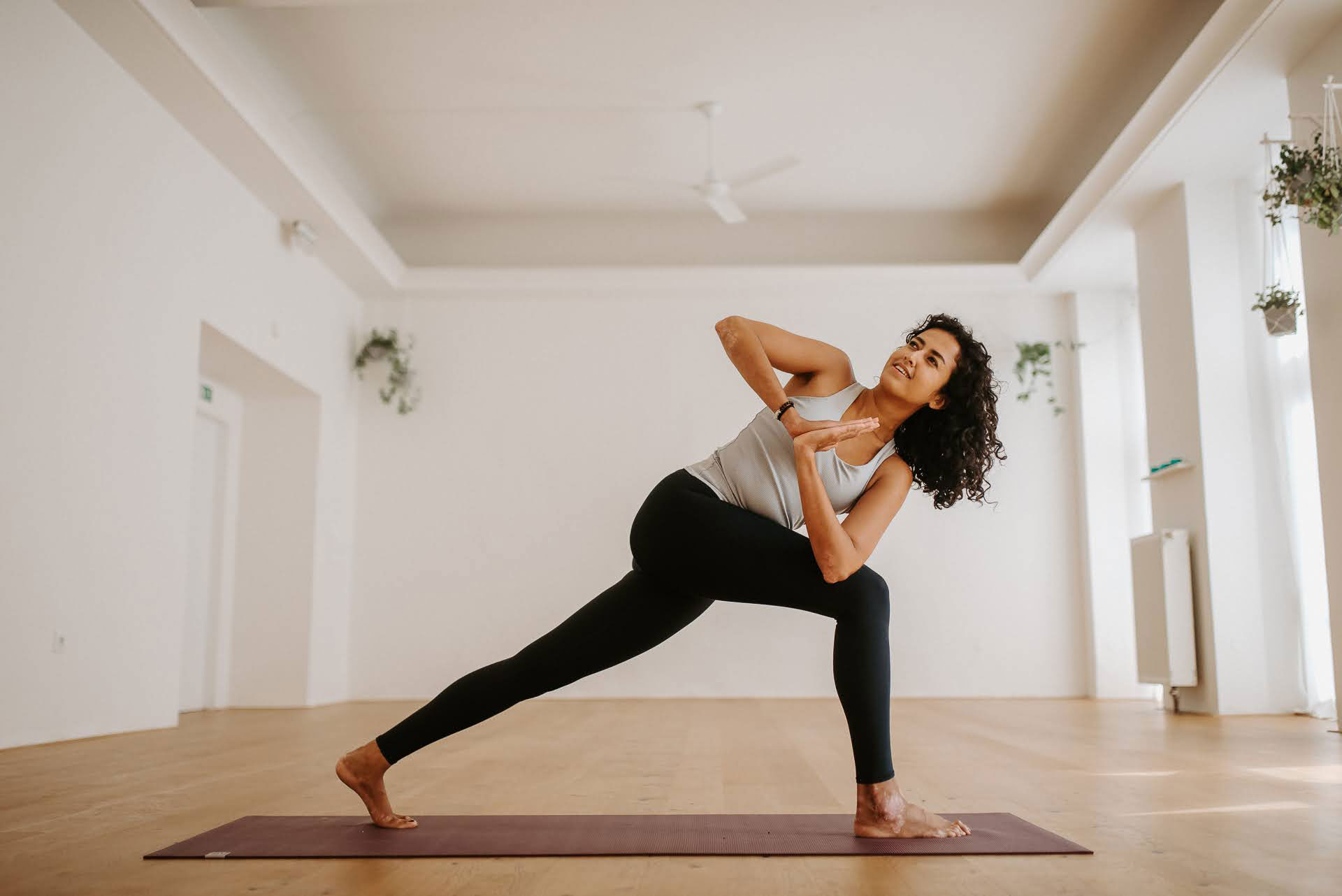 Growing up with my parents being from India I was introduced to yoga at a very young age. However, my personal passion for the practice really came later when I turned to the practice out of curiosity during a more challenging period of my life whilst studying Medicine. Slowly but surely I found myself consistently returning to the practice and it has been a fundamental part of my life ever since.


I have been deeply intrigued by the function of the human body for as long as I can remember and yoga has a transformative power to it which continues to leave me mesmerized. I love deepening my practice by continuously learning and trying out all different styles of yoga but have a special place in my heart for the creativity with which one can flow in vinyasa yoga. I enjoy teaching with a strong focus on alignment and continuous awareness of the breath to help connect the mind and body. One of the many aspects of yoga I find so beautiful is the space for meditation during both faster and slower-paced movements and I try my best to provide this in my classes.


I am so grateful for all the wonderful teachers I have the privilege to learn from and am excited to share this experience with others through my own teaching!
A Grounding Flow with Tanya
Enjoy this gentle, mindful flow through foundational yoga postures which may help you find some grounding in your own space at any time of the day. Prepare to stretch and strengthen your body as you work through slow and simple movements with increased awareness. - - - - - - - - - - - - - - - - - - - Stay connected with us! IG: @asana_etc
An hour of Vinyasa with Tanya
This class offers a range of movement in your body as you flow through postures working on building both strength, flexibility, and stability. You can look forward to plenty of twists and balancing, all while keeping a strong focus on alignment. - - - - - - - - - - - - - - - - - - - - Stay connected with us! IG: @asana_etc
Hips & Hamstrings in the Spotlight with Tanya
In this hip-opening practice, you can allow yourself to deepen your flexibility and range of motion in your hips and hamstrings without compromising the essential breath to guide and anchor you through your practice. - - - - - - - - - - - - - - - - - - - - Stay connected with us! IG: @asana_etc